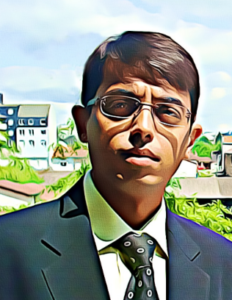 Meet Bhavin Shah, Head of MEP Department and Partner at Jhaveri Associates. He joined us in 1995 as a Design Engineer, and since his career trajectory has only been upwards. He has been a partner with Jhaveri Associates since its inception in 2004.
An Electrical Engineer by education, he spearheads a multitude of MEP services and management projects. His designing expertise has proved instrumental in the acquisition and completion of several key projects, mainly architectural.
His team benefits from his superior design direction and project coordination ability. The various MEP services he oversees; include Electrical, ELV, ICT, HVAC, Plumbing and Fire Fighting. Various design documents prepared by the project team are validated and approved by him. He is also involved in supervising site activities, planning and coordinating with other services and assisting the client during execution.
Cost estimation for project budget analysis is his forte since he loves number crunching. Many of his completed projects have received LEED/GRIHA certification. He has a commendable command over Government and Infrastructure projects.
Bhavin also dons the hat of a motivational guru and peacemaker, given his interpersonal skills with his team members. He never shies away from taking responsibility and stands by his team through thick and thin.
He is an avid reader, music and travel enthusiast. Never enter in a debate with him, for he has exceptional debating skills. In his free time, he loves to play carrom. His son is pursuing a degree in engineering, and his wife is a busy homemaker.
Bhavin believes in continuous learning and getting oneself acquainted with the latest trends and technologies. He has attended several training programs and professional seminars in line with his vision to grow in knowledge, experience and expertise. As for the company, he envisions it to be the global market leader in the next decade.