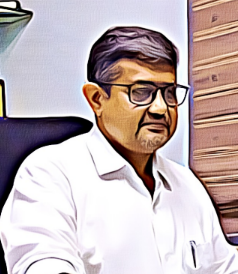 Premal Jhaveri is a partner with Jhaveri Associates and is in charge of its Administration and Finance department. He has been associated with us since 1998 in our sister concern; The Gujarat Electric Co. Pvt Ltd. and our proprietary firm M/s Harshad Jhaveri since 2000. Jhaveri Associates started in 2004 and he has been a partner since.
A commerce graduate from Gujarat University, Premal is at the forefront of all administrative, HR and legal affairs of the company. He handles the business contracts and the day-to-day operations of the company. The company relies on his sharp business acumen for future roadmap to be charted out.

Along with the responsibilities passed on by his uncle and father, one thing that has always been a guiding force to Premal is considering the employees of the company as a family and caring for them as one. The growth of the employees has always been paramount to him and he consciously keeps working in that direction.
After his family at work, his family at home includes his wife and his son. His better half is adept in culinary skills and runs her own cooking YouTube channel. His son is into music production. His hobbies include sports and related activities. He loves to read fiction, especially by eminent Gujarati authors such as Chandrakant Bakshi, Harskishan Mehta and Ashvini Bhatt. When in a lighter mood, he can be often heard humming to the tunes of R.D. Burman.
Premal believes that "Make the system strong and let the system run the show". His vision for himself and the company coalesces in the unitary goal of making continuous efforts for betterment and growth.